TRANSFER is an exhibition space that explores the friction between networked studio practice and its physical instantiation. I direct our programming and monthly exhibitions, supporting a community of artists working with emerging computer-based practice.
The gallery operates in collaboration with our artists to support acquisition and preservation of their work, in new formats and with new modes of presentation.
The curatorial vision of TRANSFER is to support emerging techniques across media, agnostic of form but focused around a humanistic encounter with networked culture.
In our first year TRANSFER hosted ten solo exhibitions, over a dozen events and attracted an international community of supporters. In 2014, the gallery presented artwork at five international art fairs and curated 10 solo exhibitions in our Brooklyn-based gallery.
Now in our third year, the gallery is focused on expanding our global reach, exhibiting abroad to further the exposure of challenging media-based formats and techniques.
ARTFAIRS + APPEARANCES
Internet Yami-ichi, September 12, 2015
Moving Image Art Fair Istanbul, September 3 – 6, 2015
Seattle Art Fair, July 31 – August 2, 2015
Moving Image Art Fair NYC, March 5 – 8th, 2015
PULSE Contemporary Art Fair NYC, March 5 – 8th, 2015
VOLTA Salons 'Art and the Cloud: Collecting and Investing in Digital Art', Panel Discussion with Paddy Johnson of ArtFCity on March 7th, 2015
HYPERSALON, Salon style exhibition during ArtBasel Miami Beach from December 2–7, 2014
Moving Image Art Fair Istanbul, September 25 – 28, 2014
POSTMATTER, Video Interview with Kyle Chayka, July 2014
PULSE Contemporary Art Fair NYC, May 8 – 11, 2014
Moving Image Art Fair NYC, March 6 – 9, 2014
EYEBEAM, Artists in Conversation 'On Bushwick: Contradiction, Co-Dependence or Conspiracy? The Reification of Avant-Garde Practice' on January 25th, 2014
UNPAINTED Media Art Fair Munich, January 17 – 20, 2014
Panelist at FIT, 'Terms of Use – The Creation and Experience of Digital Art', November 11, 2013
The WRONG, New Digital Art Biennale, November 2013
Moving Image Art Fair London, October 17 – 19, 2013
PROFESSIONAL BACKGROUND
I am a digital strategist with over ten years of experience working with clients and collaborators to create useful, useable and enjoyable experiences. My core skill set includes human-centered design research, content strategy, information architecture, and user experience design.
In my current role I am embedded at Bloomberg, working closely with their R&D teams in NYC. I am Principal Design Researcher with Theresa Neil – Strategy & Design, a UX team comprised of Researchers, Strategists, Designers and Developers. We work with startups and Fortune 100 companies alike, helping to bring new ideas to market. Our sweet spots are interactive data visualizations, cross platform product suites and complex applications.
In the past I have worked with agency partners like Big Spaceship, ustwo, Happy Cog and Red Tettemer serving clients in telecommunications, consumer goods, finance, education, publishing and non-profit sectors including MTV, Comcast, AT&T, Chobani, Nintendo, American Express, Harvard, Hearst, Reporter's Committee for the Freedom of the Press, AARP, ONE.org, and The Academy of Natural Sciences.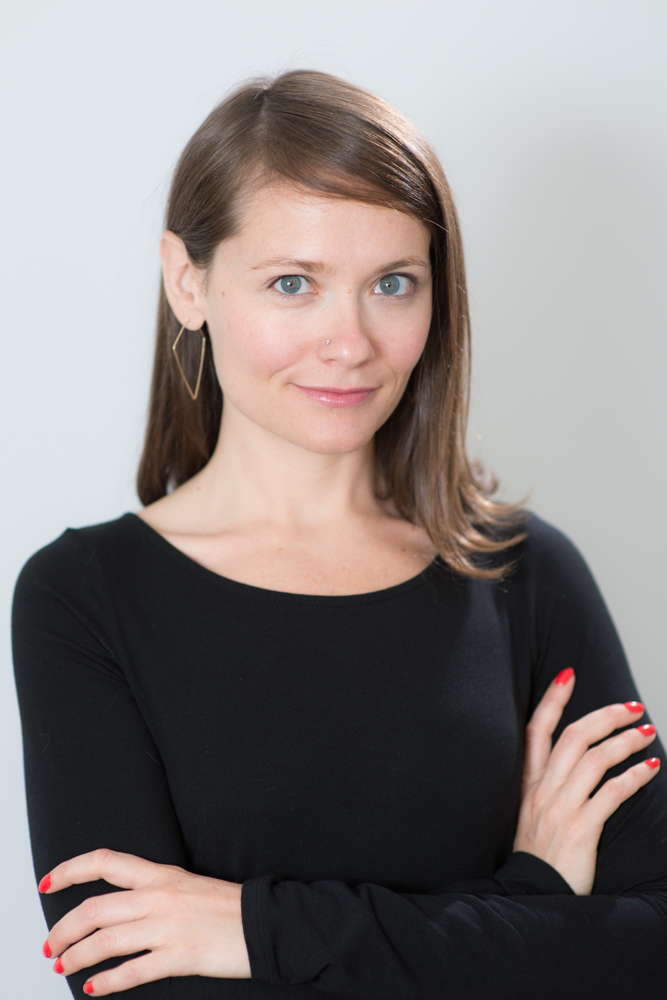 Contact Me
Just send an email.